The HackTheBusiness competition held from 15th to 17th of June in Rimini (Italy), was the first of three events organised by the ENTREPRENEDU team for emerging talents to showcase their groundbreaking ideas. And so they did!
We were at We Make Future
We Make Future, held in the city of Rimini, has become synonymous with innovation, technology, and entrepreneurial spirit. This prestigious event attracts forward-thinking individuals from various industries, offering a unique opportunity to explore emerging trends, network with industry experts, and gain invaluable insights. And at the heart of We Make Future, ENTREPRENEDU team organised the HackTheBusiness competition, a thrilling showcase of entrepreneurial prowess and innovative ideas.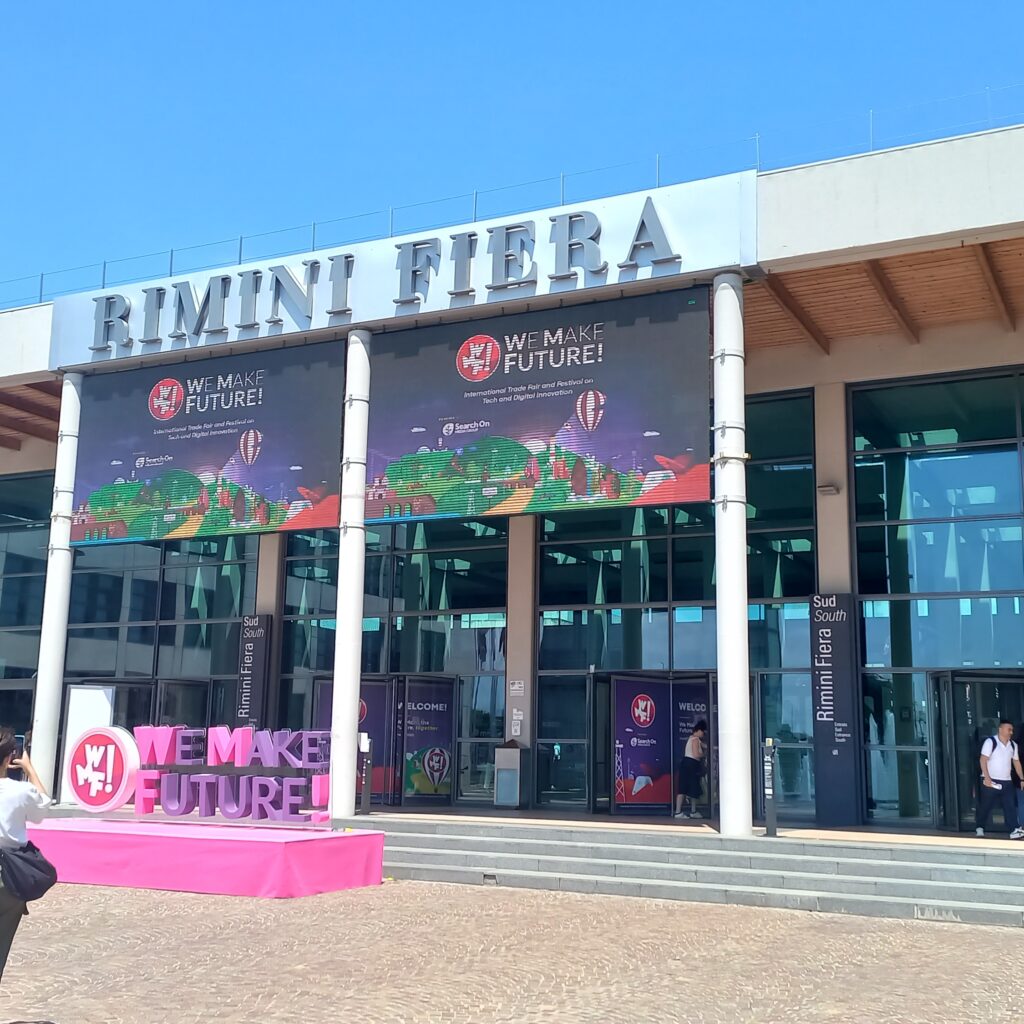 Unveiling HackTheBusiness concept
HackTheBusiness is an entrepreneurship challenge for young minds to learn, explore and discover the secrets of DeepTech industry! The competition encourages participants to think outside the box, refine their pitches, and leverage their creativity. HackTheBusiness event was (and still is) the perfect opportunity for young individuals and startups to present their business concepts to a panel of esteemed judges and industry leaders and get invited to the ENTREPRENEDU Coaching and Mentoring programme, where they will get all the support needed to level-up their business idea!
The Experience
On the day one of the competition, our participants were presented with a challenge: Pitch the innovative problem-solving idea related SpaceTech, ClimateTech or FoodTech! Afterwards, our participants had 72h to work on their ideas with the possibility to ask support from ENTREPRENEDU mentors. In this way, HackTheBusiness goes beyond a mere competition as it serves as a opportunity for learning and growth. All participants received valuable feedback from the panel of judges and mentors, who offer constructive insights aimed at refining their ideas and strategies. Moreover, contestants gain access to a network of mentors and industry experts, who provide guidance and support, helping them navigate the challenging entrepreneurial journey.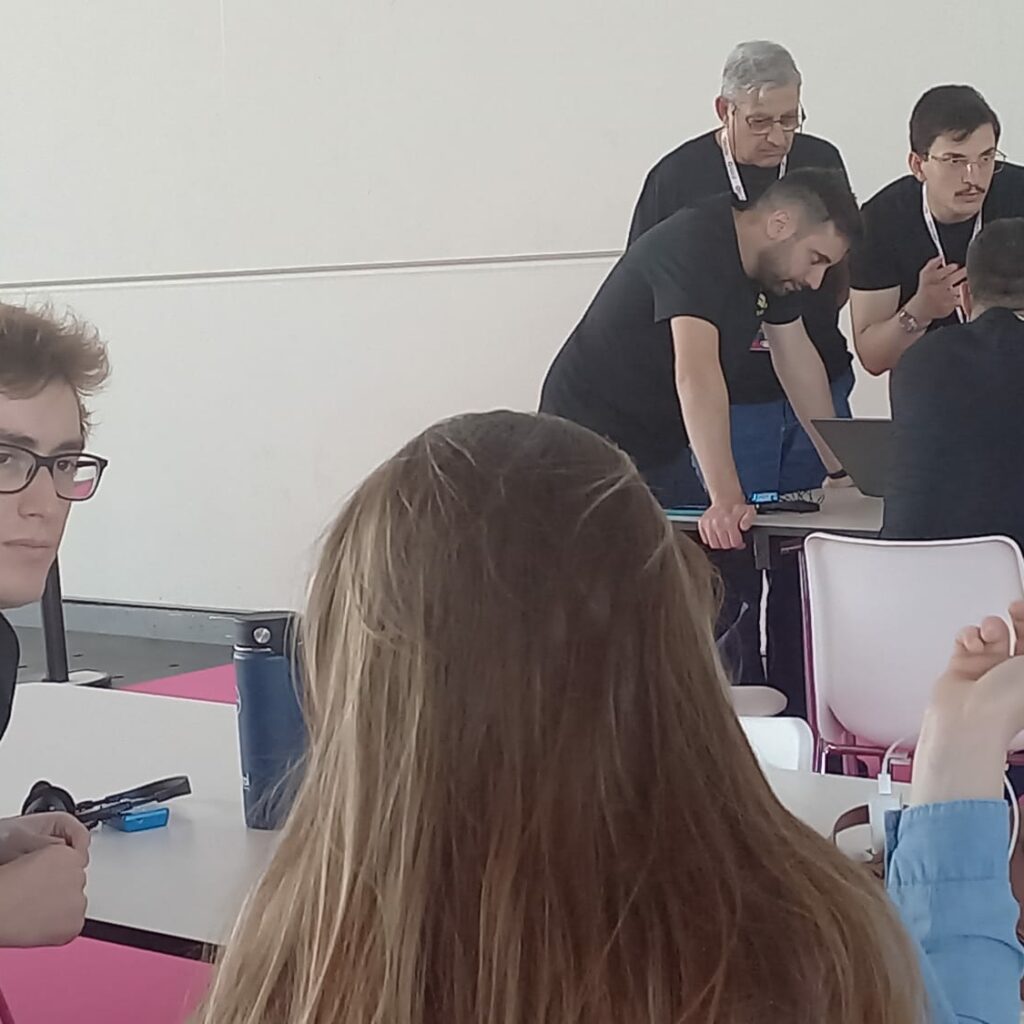 Our participants worked very hard on their pitches to captivate the audience and judges within a limited time frame. The pressure was strong as each contestant strived to convey their vision, value proposition, and market potential concisely and persuasively. The pitches were evaluated based on several criteria, including innovation, feasibility, market scalability, and social impact.
Meet HackTheBusiness Italy Winners
After 3-days of hard work, excitement, learning and having fun, ENTREPRENEDU team of experts has chosen the first four winning teams and their innovative DeepTech ideas:
BACKWARDS team is eager to solve the problem of packaging waste by creating reusable packaging and logistics infrastructure!
SHADES OF BLUE team wishes to create a certification system and consultancy services for sustainable management of water resources, providing companies monitoring, improving and communicating the negative impact on rivers and water. 
AS YOU LIKE team aims to transform dining experience with a mobile app: customize meals, access real-time nutrition info with Visual-AI, and discover restaurants aligned with dietary needs.
BOBIS team has a goal to reduce CO2 emissions caused by last mile logistics, offering the end user a platform that can encourage local consumption and the search for products and services within a distance of 3km.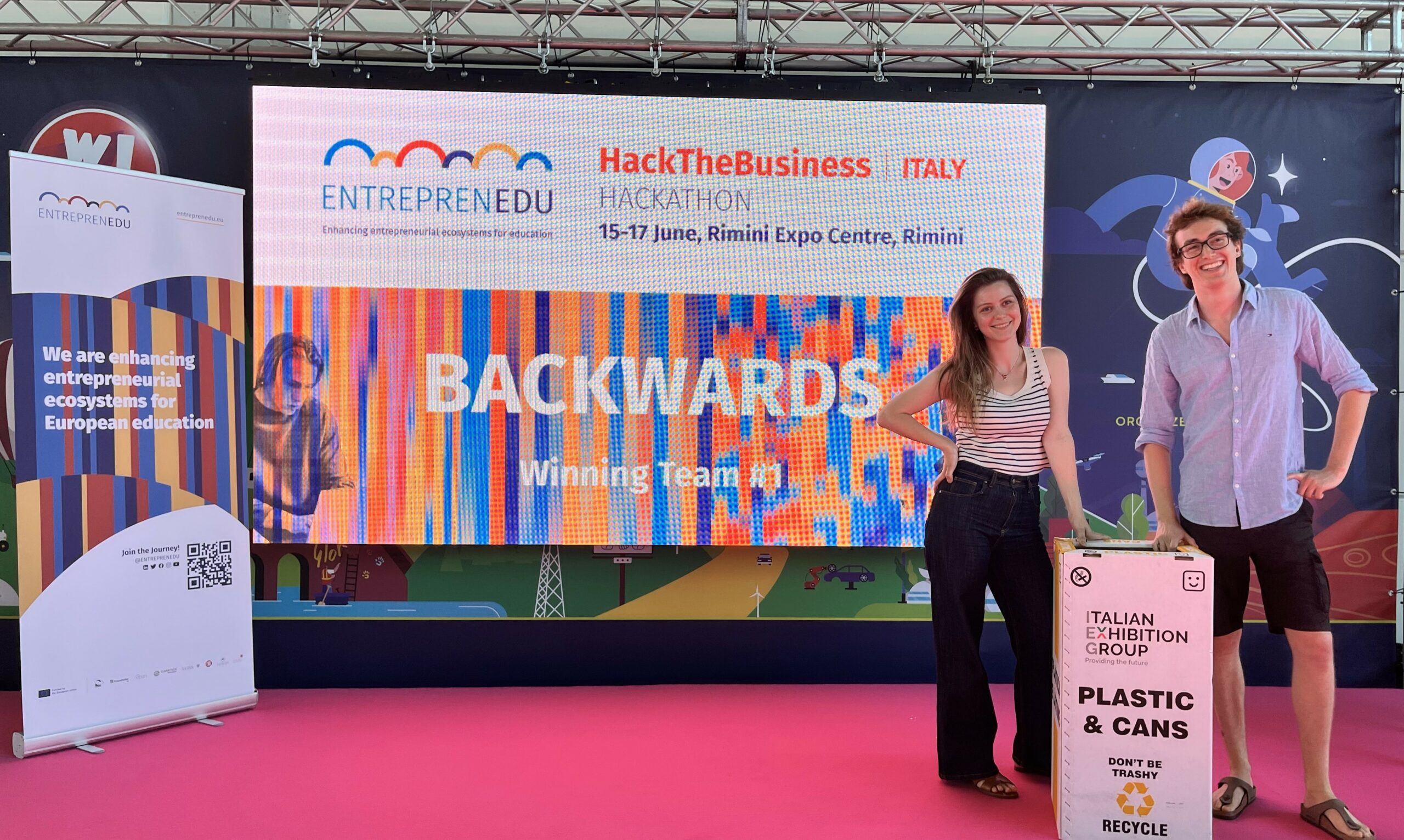 They hacked the business!
ENTREPRENEDU team wants to congratulate once again to all the winning teams!
At the end, HackTheBusiness competition provided an ideal environment for fostering connections and collaborations. Participants had and will have the chance to network with like-minded individuals, potential investors, industry influencers, and representatives from renowned organizations. This networking aspect enables them to build relationships, explore partnership opportunities, gain exposure to a broader ecosystem of innovation, experience and level-up professionally!
Until the next HackTheBusiness opportunity, cheers!
ENTREPRENEDU Team